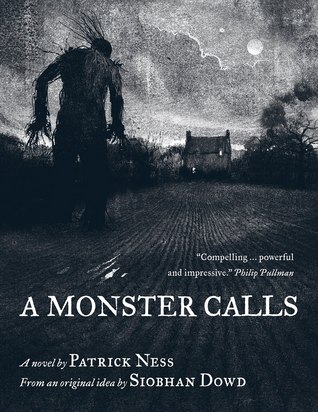 A Monster Calls
by
Patrick Ness
My rating:
4 of 5 stars
"Here is the hardest hit of all, O'Malley," Harry said. "Here is the very worst thing I can do to you."

....

"Good-bye, O'Malley," Harry said, looking into Conor's eyes. "I no longer see you."
Why did this make me tear up all over again? I'm just bitter, hateful, accepting, and relieved all at the same time. This was a painful read and I wanted to get it over with. I wanted not to understand the stories that the monster told Conor. I wanted monsters, destruction, and nightmares not to be real. I wanted it gone and over. Did that make me a bad person? Did it make Conor a bad person? NO. Bless fucking human emotions. Just bless the intricate network of how and what we think, feel, and do.
This book understands me. This book speaks the words I always tell myself. This book comes from a place of truth.
View all my reviews