Everything, Everything by Nicola Yoon
Is having an allergy to the world and being locked up in your own home every teenager's dream?

No. Obviously.

That's pretty much what Everything, Everything is about.

I very much enjoyed the first 40% of this book, which was cute, cheesy, humorous, and downright giving me butterflies in the stomach.
Olly: don't you want to know if i have a girlfriend?

Madeline: No.
I wanted to become more daring and inspired after reading this book, but it didn't happen.
There was nothing particularly wrong with the writing, but the formula of how this story plays out to the end was too expected. I wanted to be surprised by something in this book— something wonderful— but I was let down.
Author F. Scott Fitzgerald said, "Show me a hero and I'll write you a tragedy." Seeing as this quote can be interpreted in many ways, I will offer my own implication from a reader's perspective: Heroes rise from tragedies. Every story requires a good old tragedy and I've heard and read them all by now, so I depend on the characters to interest me with their lives because I believe characters make the best stories. You can create me a character with problems, past or ongoing, but it doesn't mean I'll stay to care when I'm not emotionally invested in the story. From
Everything, Everything
I felt like I got nothing out of these uninspiring characters.
Did I like this book?
No.
Did I dislike this book?
No.
I'm on neutral grounds and I
hate
that.
Well, this is the end of my review. As for my rating, I'll settle on 2.5 Stars.
ARC generously provided in exchange for an honest review.
Stupid Love by Cindy Miles
First Impression
"It's all a game to me. Show me a bridge, and I'll leap over the side. Give me a car, and I'll race it. Give me a heart, and I'll break it. I always win. I even showed Death who was boss a long time ago."
You have my attention. Keep it.
"I guess I'll start from the night I met The One Who Fucked Up My Life Thus Far. Also known as the night I almost threw up on Jace Beaumont's boots…"
Two pages in . . . hmmm, I like the sound of this.
Overall Impression
Right off the bat, Memory Thibodeaux was someone I found obnoxious and rowdy. However, there's no denying she walks the talk and puts the money where her mouth is. What's more? She doesn't have a filter on her mouth. She was blunt and outspoken and I gotta appreciate that about a woman who speaks her mind and knows what she wants. And if you haven't been clued in yet . . . she wants Jace Beumont
badly
, the one man who wants nothing to do with her, but the woman is persistent and he'll soon give into the chase.
To me, the characters were understandable and well-written out. But were they interesting? No. I
appreciated
the slow burn of the romance, but I would be lying if I said I
enjoyed
their chemistry. I almost DNF this book many times because I couldn't get into the whole sob-story and the main characters' interactions. And yeah, I know I sound mocking when I say "sob-story," but I'm serious.
I'll repeat what I said in another review: "You can create me a character with problems, past or ongoing, but it doesn't mean I'll stay to care when I'm not emotionally invested in the story." As a reader, I feel like I should gain something from reading a book. The book doesn't have to be a dramatic life-changer that has me contemplating every decision in my life, but it should at least leave an impression on me, especially a book that deals with a troubling subject such as in
Stupid Love
. However,
Stupid Love
will come and go like the others.
ARC generously provided in exchange for an honest review.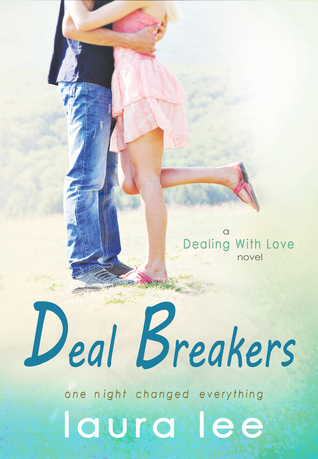 Deal Breakers by Laura Lee
Needless to say, this storyline is recurring in many New Adult books. The characters are recycled and there are too many tropes. School Player aka Manwhore aka Friendzoned Hot Friend + Untouchable Girl Who Doesn't Want To Get Into a Relationship aka "The Cool Girl" aka Most Likely Virgin of the Year. Best Friends Become Something More + A Split Up + Fast Forward into the Future. Parents' Tragic Deaths (because the Lord forbids that all parents remain alive *rolls eyes*) + Secrets (someone is a daddy *gasps*).
Deal Breakers
is the whole package. Do I need to go on? Because this is only a warm-up, so don't tempt me.
I love my clichés, but really, there is nothing to make
Deal Breakers
stand out and it brings nothing new to the table. Not the characters. Not the storyline. Not the pasts and secrets. It's the same old thing I've read countless times before.
If only
Deal Breakers
had a slower pace or had more depth to it, I might have remotely liked it, but the writing was choppy and unimpressive, so never mind, screw the pace.
If the book was any longer, I would have never gotten through the dry writing, cringe-worthy and gross dialogues, the un-engaging characters, the rushed romance, and pretty much— the whole package of "been there, done that." It was already bad enough I forced my way through this just because I didn't want another DNF book to add to my shelf.
ARC generously provided in exchange for an honest review.