"A princess must find her place in a reborn world.

She flees on her wedding day.

She steals ancient documents from the Chancellor's secret collection.

She is pursued by bounty hunters sent by her own father.

She is Princess Lia, seventeen, First Daughter of the House of Morrighan.

The Kingdom of Morrighan is steeped in tradition and the stories of a bygone world, but some traditions Lia can't abide. Like having to marry someone she's never met to secure a political alliance.

Fed up and ready for a new life, Lia flees to a distant village on the morning of her wedding. She settles in among the common folk, intrigued when two mysterious and handsome strangers arrive—and unaware that one is the jilted prince and the other an assassin sent to kill her. Deceptions swirl and Lia finds herself on the brink of unlocking perilous secrets—secrets that may unravel her world—even as she feels herself falling in love."
If you haven't guessed it, I'm going to feature
The Kiss of Deception
!
I love this book. It is not by far the best fantasy book I've read, but it is a favorite. Actually, this book weighs more on the romance side than fantasy, but you'll get to that whenever you pick up this book for yourself.
It is cleverly written and fooled me not once but twice.
Why twice?
Because I got the prince's and the assassin's identities wrong, so I see that as twice.
One thing you should know about me is that I have love triangles. I
hate
them. And yet, I still love this book because most of the times a love triangle kills a book for me.
I know the second book is even going to be better. I can feel it in my booonnnesss.
I can only hope the love triangle won't piss me off more than I don't want it to. And I want there to be more political intrigue and fantasy aspects instead of the romance being the center of it all.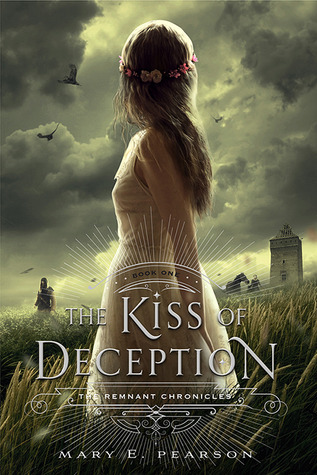 Oh and for more favorites, check out the side boxes. There's a list :)
This is a blog hop!
Visit the blogs below and add new books to your TBR list!
Shameless advertising: By the way, I am hosting a little giveaway that doesn't have anything to do with the blog hop. Do check it out too: My Giveaway.
Blog Hop and Giveaway hosted by

Good Tales Book Tours

.