Top 5 Wednesday by gingerreadslainey.
It's not Wednesday and there is no top 5, so I stole the idea and will still tag the post as "top 5 wednesday."
This is a list of series I might give up on unless I can convinced myself to continue otherwise in the future.
Click on title to be directed to Goodreads.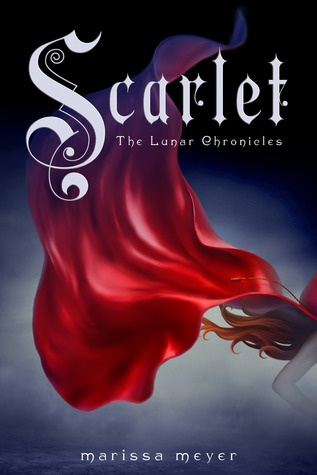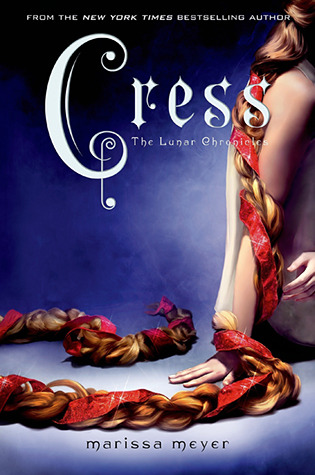 Okay, this is a very poor example because I MUST continue the series since I already own book 2 and 3. However, if I end up not liking Scarlet, then there's a big chance I will drop the series altogether and leave Cress dusty on my book shelf. I've read Cinder and it's in limbo.
If you don't know what limbo means to me, then I'll explain: I have a GR shelf I named "we-don't-speak-of-limbo." While limbo have many meanings, to me, it's simply a place of confinement where I keep things I want to forget or don't want to talk about. So what does this have to do with the Cinder? When I shelve a book under "we-don't-speak-of-limbo," it will usually represent disappointment in a book I had super high expectations for and/or it has to do with my distress for a character(s) who I don't care to discuss. When those expectations aren't met, I have to throw say-book into limbo, along with my feelings.
So that's the general idea of limbo.
Both the book Cinder and its protagonist didn't do it for me. Hence, Cinder was sentenced to limbo.
Here's my review of
Cinder
if you would like to hear more of what I have to say.
I do hope I will like Scarlet.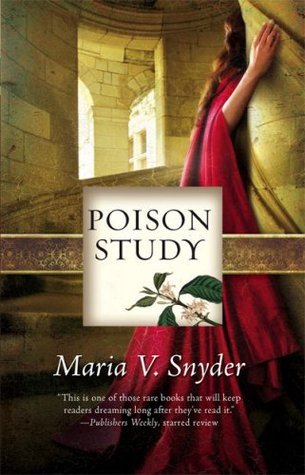 I really like Poison Study and it's one of those books I wouldn't mind rereading. I first thought Poison Study was a standalone and I wished the book was, but it appears the rest of the series is going to follow a different plot and have a different feel to it if you get what I mean. Which is why I'm not that interested to continue the series.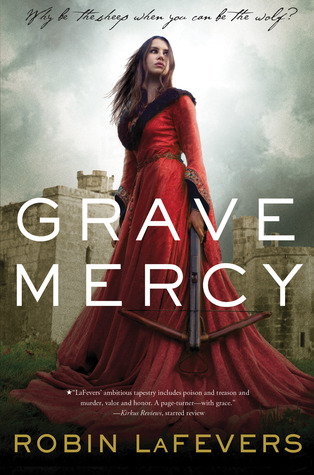 Grave Mercy is okay. The next book is going to take on this "Beauty and Beast" theme, so I might give it a chance.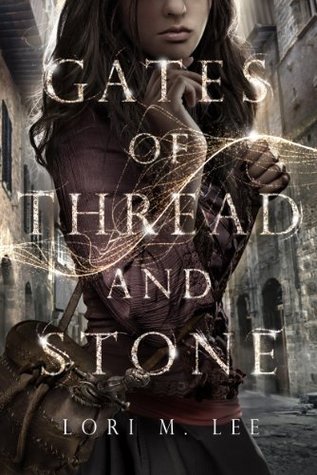 I believe this is going to be a trilogy and so far I'm not a big fan. Book 1 and 2 are mehhh and I don't think I'm going to read the last book.
Seduce Me at Sunrise is the only book I haven't finished. Well, that's unless you count Mine Til Midnight, which seems to be a most favorite of the series among Lisa Kleypas's fans, but I found it so boring that I couldn't finish it. I have like 80 pages to go, fyi. Anyways, I read the Hathaway series out of order (there are five). The first book I read was #5. Second book I read was #3. Third book was #4. Fourth book was #1. Which leaves Seduce Me at Sunrise (book #2) in the last place.
I love Mystic and Rider and I don't have the heart to read the next book and have Kirra ruin it for me. Senneth is the main character of Mystic and Rider, and when I found out she would only play a secondary character (but still a crucial role) in the next book, I was devastated. The series continue with Kirra, who was a secondary character in Mystic and Rider, but is now the main in The Thirteenth House. I did my research and admit to being swayed by negative reviews to not read book the sequel. 1) Kirra sounds like she's going to be a pain in my ass. 2) Adultery is not something I enjoy reading about. 3) She's going to treat Donnal like shit. Poor guy. She's blind and stupid for not seeing that he's in love with her. 4) I know I'll ending up hating the book because of solely my resent for the MC.
This is the first book I read by Sharon Shinn, the same author of
Mystic and Rider
. In my opinion,
Troubled Waters
is a good fantasy. It's simply not great. I felt like nothing really happened, and although I like how Zoe grows as a character, she's not fun to read about. Also, I like the idea of the "elements" that weaved through the series,
but
it's not enough to encourage me to continue.
New addition . . .
Throne of Glass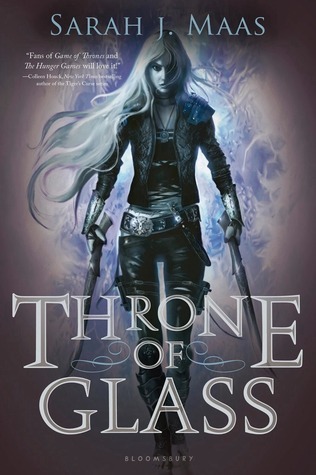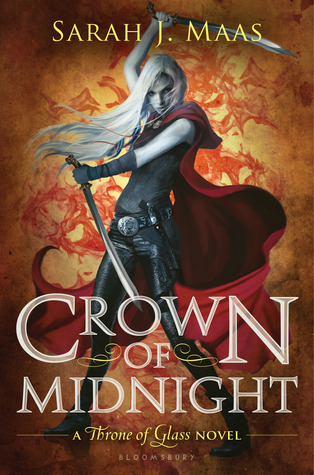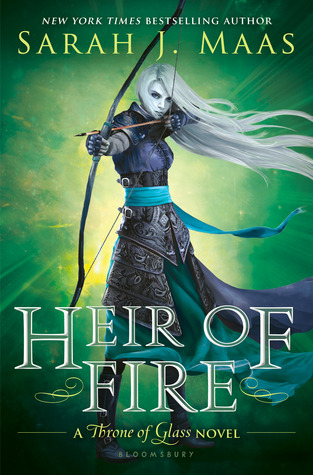 The first book killed everything for me. It's crucial that the first book of any series leaves a good impression or else the rest of the series is ruined for me.
Read my review of Throne of Glass.