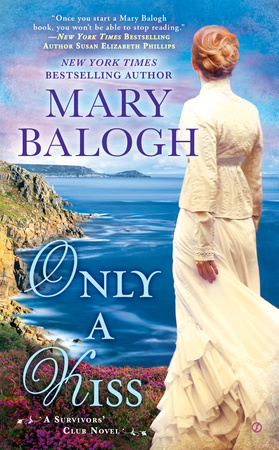 Only a Kiss
by
Mary Balogh
My rating:
2 of 5 stars
How dreadfully boring.
In terms of characterization, it was solid. In terms of characters, oh my, this book was drowning in it. It was endless (and occasionally repetitive) descriptions of family relations, landscapes, and plans of actions in the characters' heads. Perhaps, it's a necessity to make it appeared like time is passing, but I can care less. I skipped over the a great number of paragraphs when they became too excessive. Even the philosophical passages got too preachy for me and it was one of the factors that severed my emotional responses to the characters' struggles.
I repeat: I was bored out of my mind. If only I had hated this book, but I didn't.
"But I would rather you hated me," he added. "There is passion in hatred."
I couldn't agree more.